Healthness resort in the heart of nature
Welcome to Terme Sveti Martin resort, the first healthness resort in Europe, located in northern Croatia. The resort is located in an oasis of peace in Međimurje region, where tradition, culture and history have lived in the region of nature for over a hundred years. It is the only European region that has won the European Destination of Excellence award for the third time. The resort is surrounded by as many as 27 hectares of untouched nature, picturesque hills of vineyards, as well as the cutest deer. The resort is now known for its idyllic and healthy natural environment.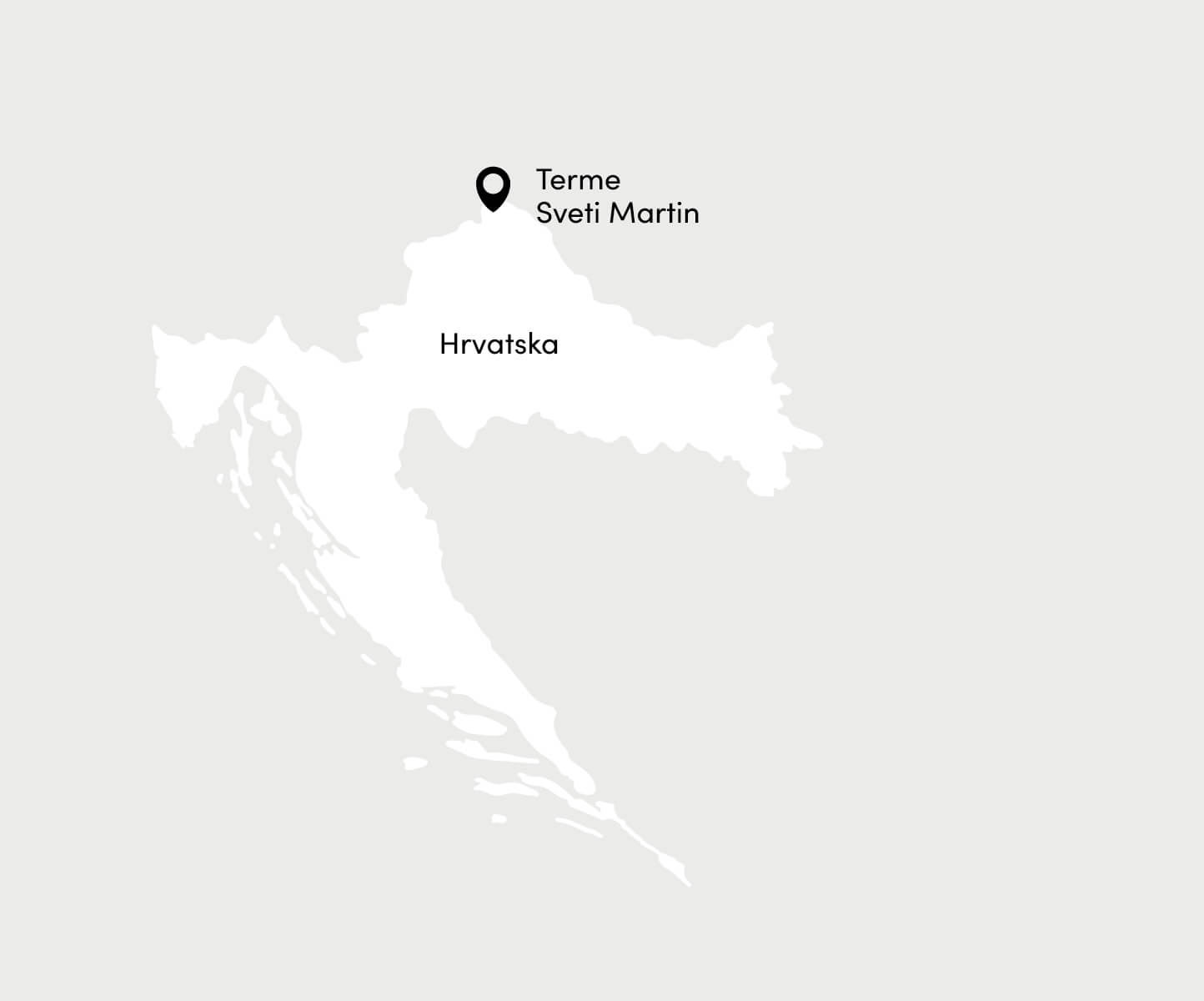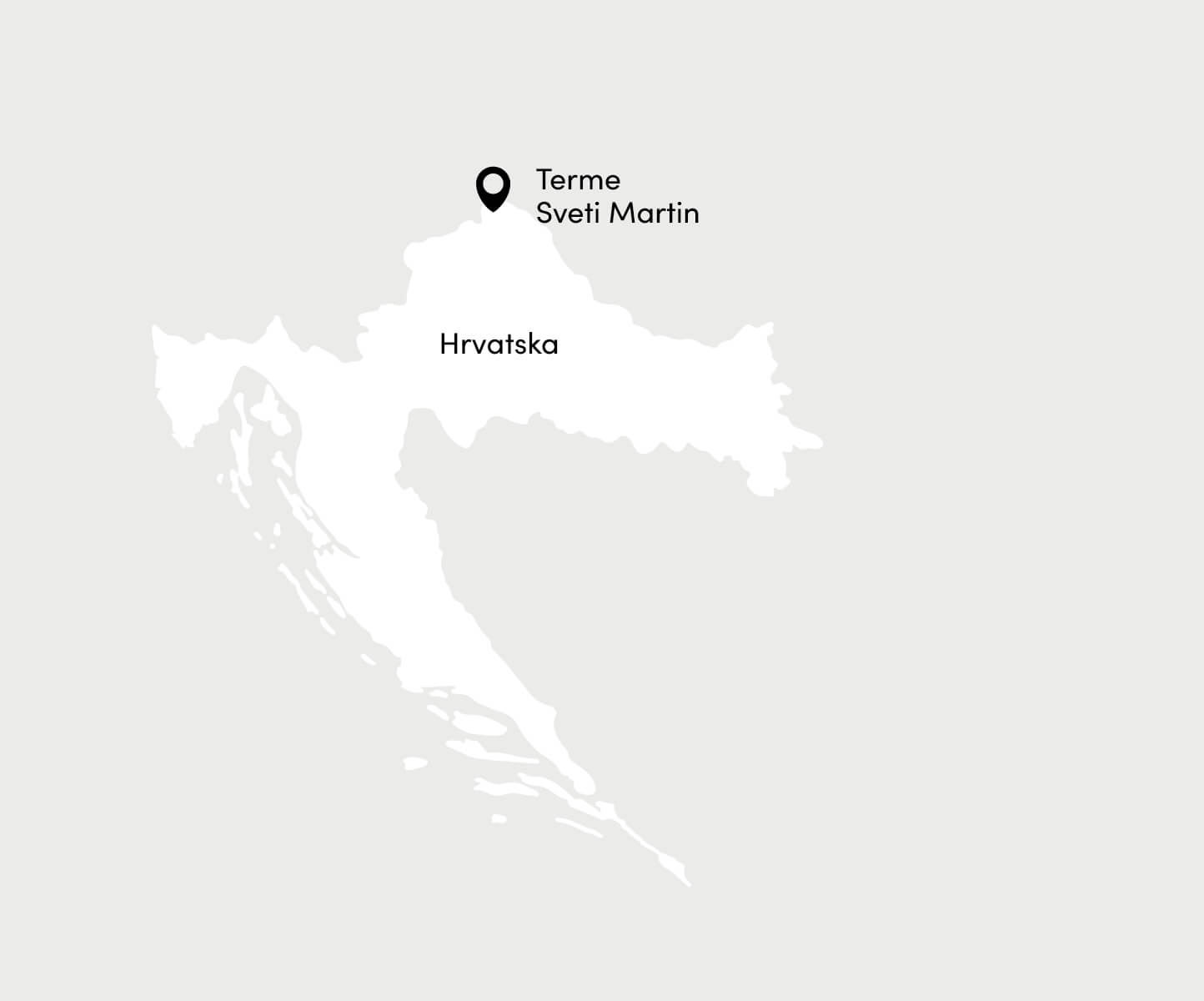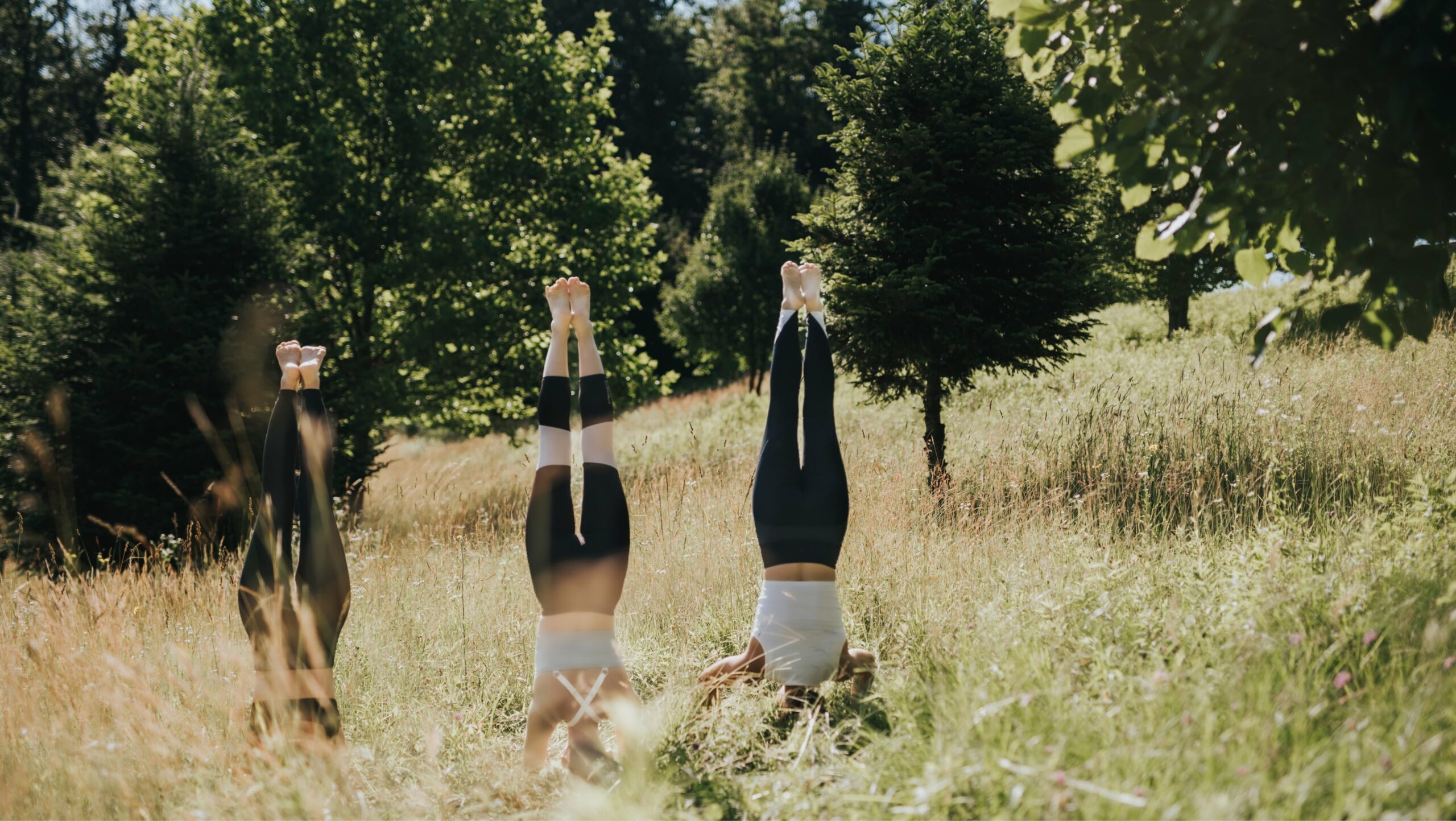 Nature.
Terme Sveti Martin is known for its idyllic and healthy natural environment, a 100-year tradition of bath tourism with one of the healthiest thermo-mineral waters in Europe, top-quality wellness services and a rich offer for professional and recreational athletes.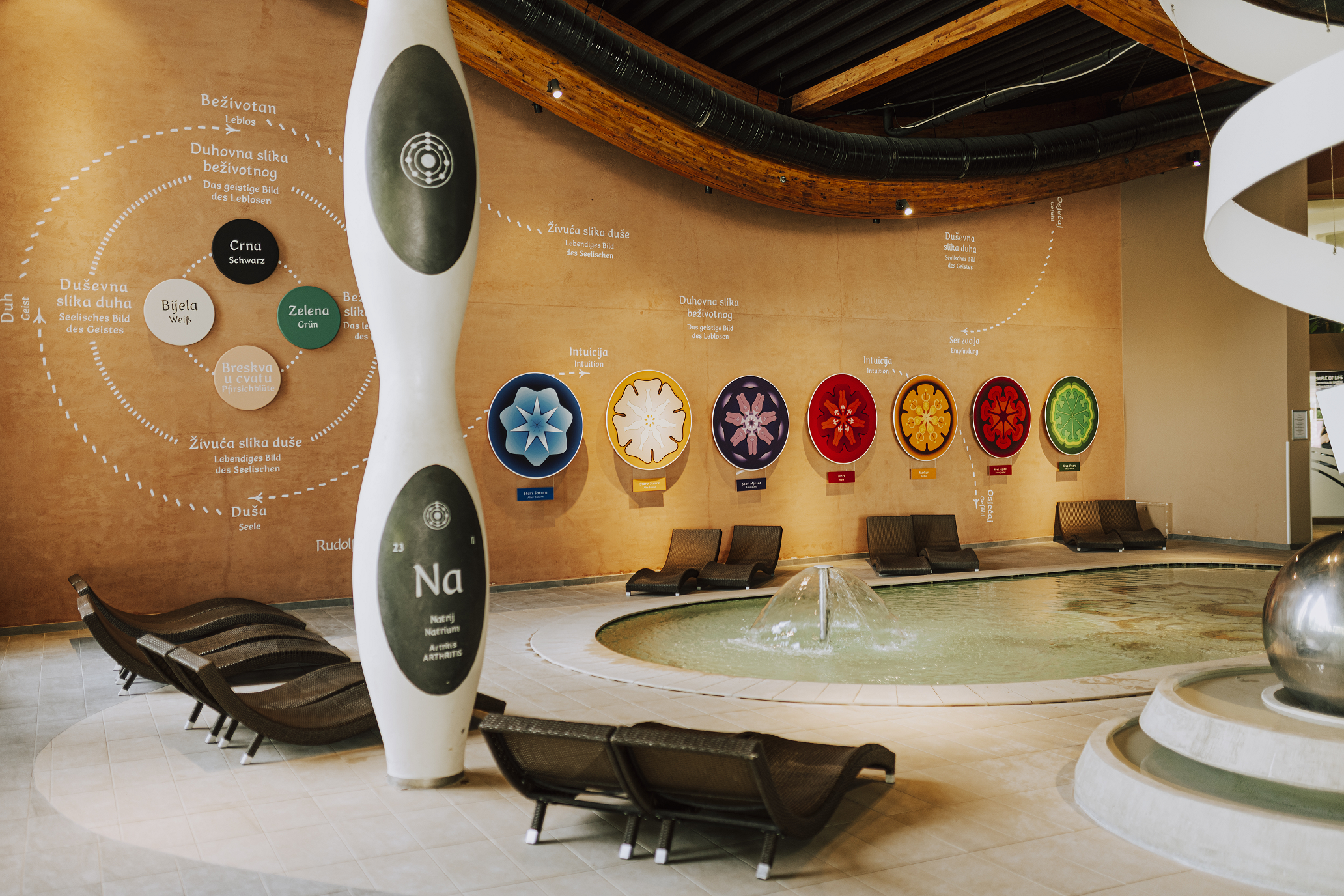 Health.
The resort found its foundation in the anthropophobia of a local man, Dr. Rudolf Steiner. His exploration of spiritual reality and holistic philosophy is intertwined throughout the resort, even in a biodynamic garden full of healthy bio vegetables, fruits and herbs, as well as in the thermal pool complex "The Temple of Life".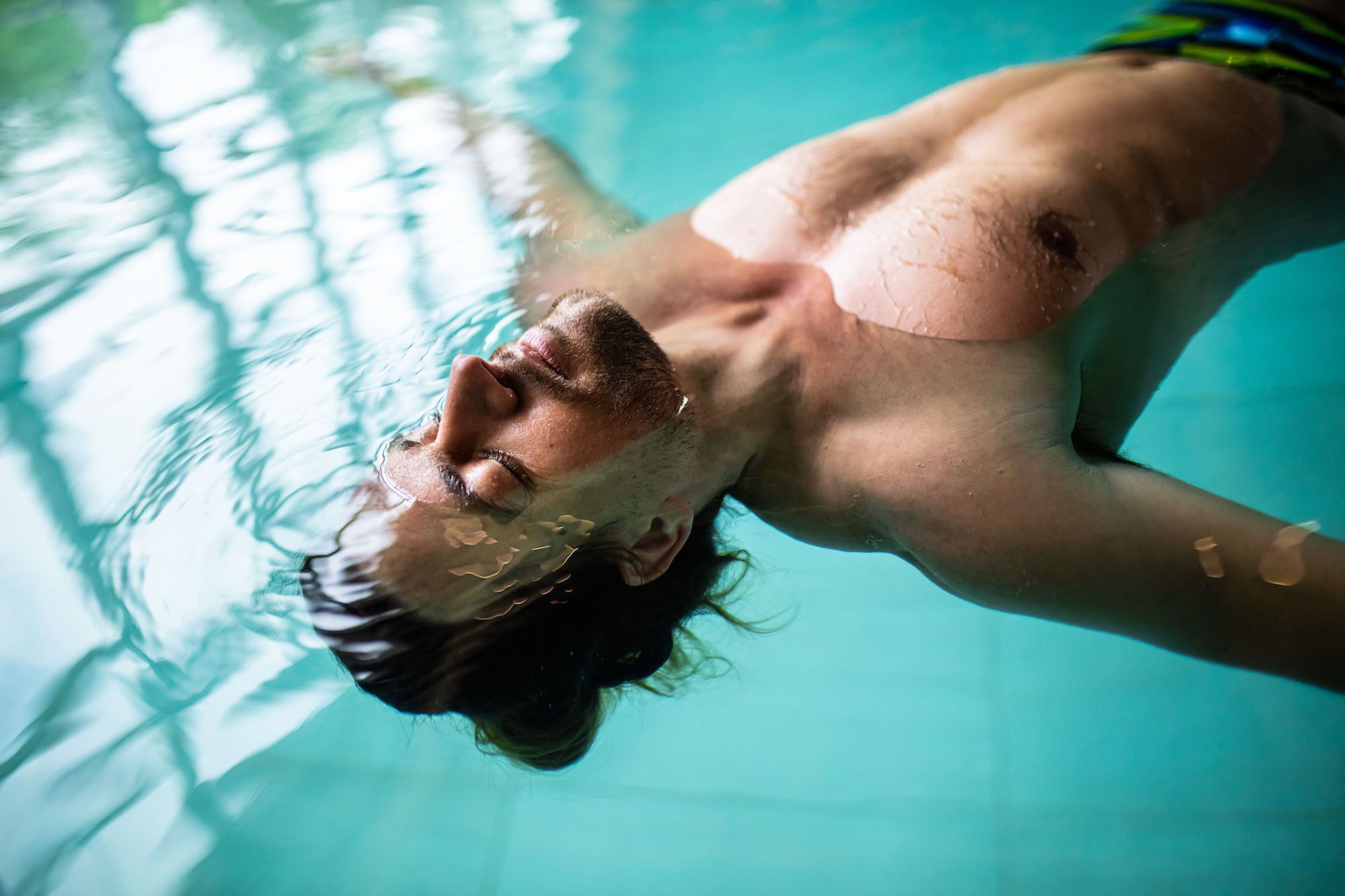 Healthness offer.
The resort includes apartment complex and a 4-star hotel, healthy and innovative restaurants, complex of indoor pools with thermal water, summer aquapark, wellness centre, sauna world and a medicine center of bioresonance therapy. Countless recreational trails, sports facilities, golf course and disc golf and countless options for excursions and recreation.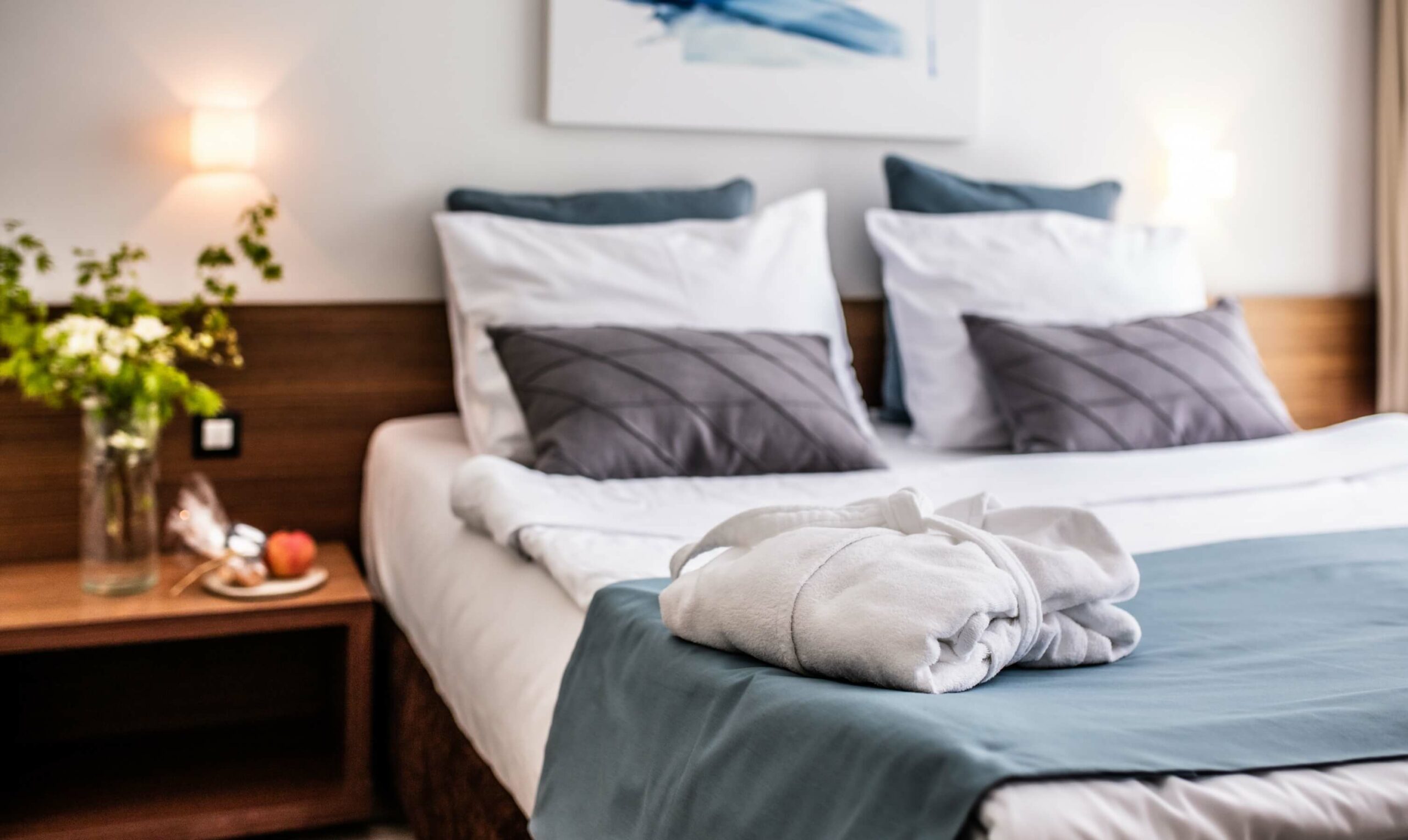 Proven the best.
The market research agency 'GFK' carried out a survey to find the best weekend destination in Croatia. Voters put the Hotel Terme Sveti Martin in 2nd place! Thank you!
Call us
If you need help in finding your way to the Resort, please feel free to contact our reception desk:
Are you coming from the direction of Zagreb?
Take the A4 motorway in the direction Goričan, get off at the Varaždin exit. At the first roundabout, turn right towards Varaždin, at the second roundabout drive straight ahead and at the third roundabout turn left and follow the signs to Pušćine – G. Hrašćan – Macinec – Gornji Mihaljevec – Vugrišinec – Železna Gora- Sveti Martin.
Are you coming from the direction of Maribor and Graz?
Leave the motorway at the Lendava exit and drive in the direction of Mursko Središče (border crossing). In Mursko Središče immediately after the border crossing, turn right in the direction of Sveti Martin na Muri. After passing through the town of Sveti Martin na Muri, turn left towards Sveti Martin.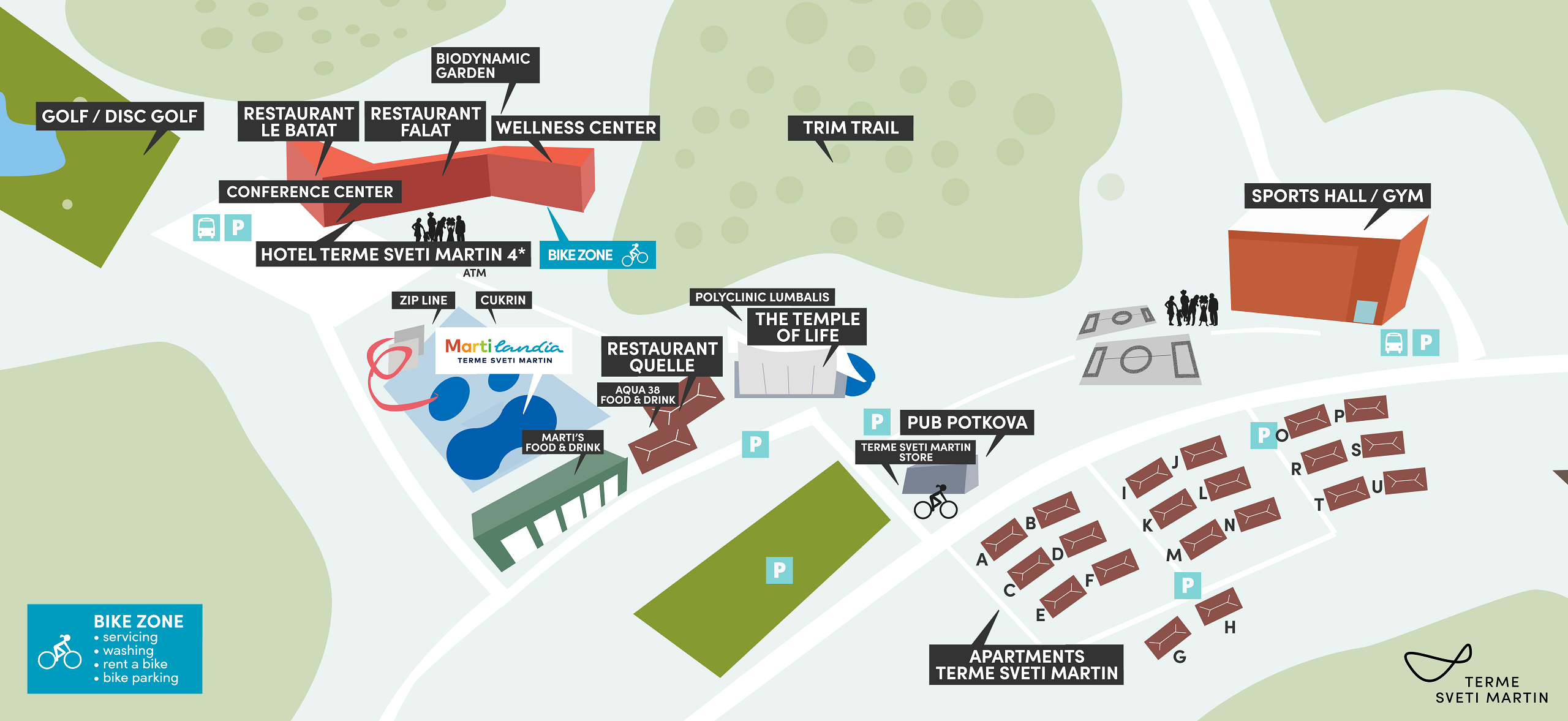 Call us
Toplice Sveti Martin,
Izvorska 3, 40313 Sveti Martin Na Muri, Croatia
24 hour a day,
365 days a year
Hotel reception
T: +385 40 315 000
F: +385 40 315 926
Working hours:  24 / 7
Pub Potkova
T: +385 40 371 173
E: info@termesvetimartin.com

Open hours: Mon – Thu: 12 pm – 10 pm | Fri – Sat: 12 pm – 2 am | Sun: 10 am – 10 pm

Kitchen: Sun- Thu: 12 pm – 8 pm | Fri – Sat: 12 pm – 9 pm
Healthy dining restaurant Le Batat
T: +385 40 315 005
E: info@termesvetimartin.com
Working hours: Sun – Thu:

12 pm – 5 pm| Fri – Sat

: 12 pm – 10 pm
Golf court
T: +385 40 371 111
Opening hours: Mon – Sun: 8 am – 10 pm
Sports Center
T: +385 40 371 111
Opening hours: Mon – Sun: 8 am – 10 pm
The Temple of Life
Aquapark MartiLandia (June – August)
Wellness Center
Banquets, weddings and family events