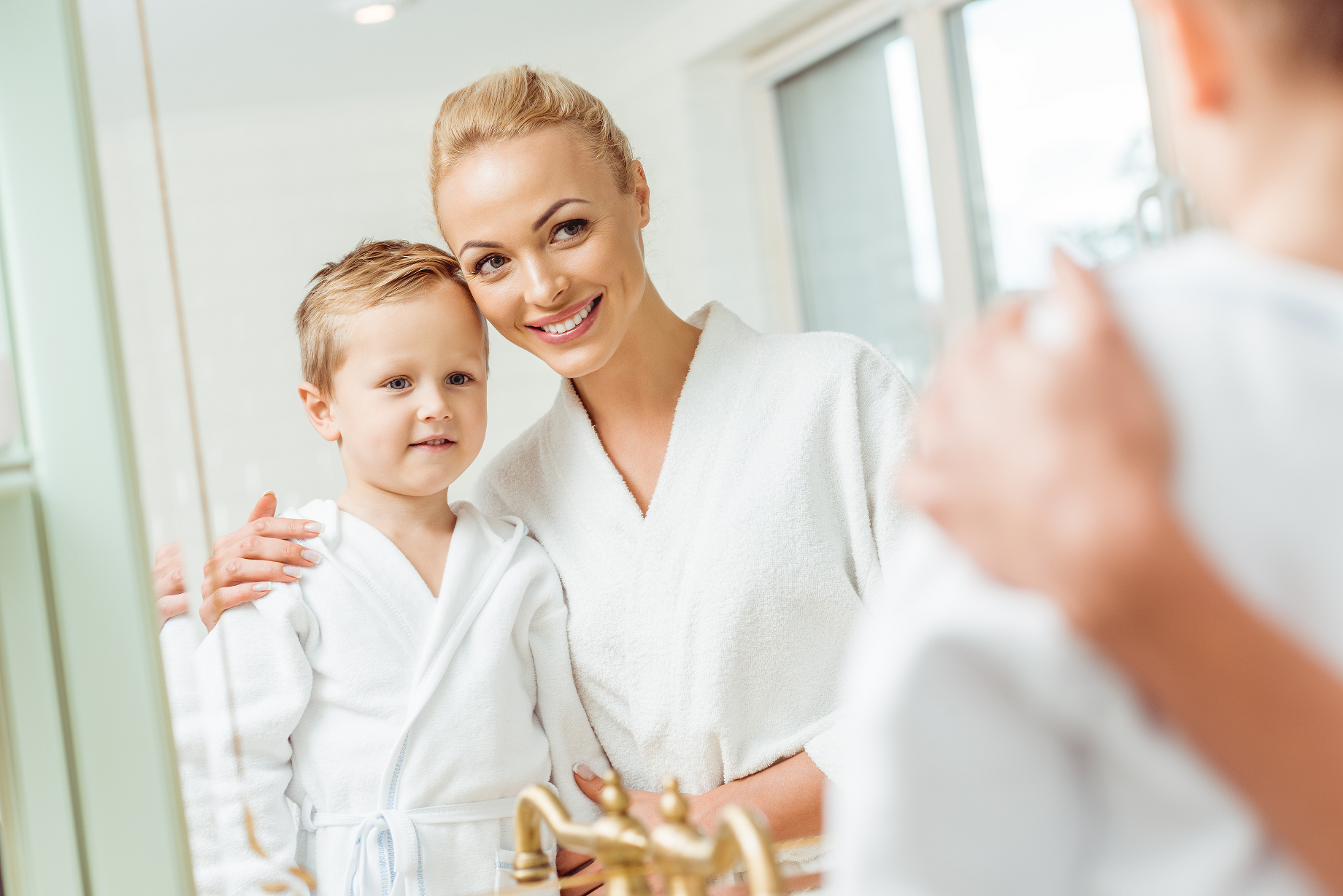 Family pampering at Sauna Park
Time spent with family is the most beautiful time spent on vacation. That is why in our World of Saunas there is a special time for family wellness for rest and relaxation of all family members.
Experience an oasis of peace in our saunas and hotel pool together with your little ones and try some of the special home-made programs that will pamper your body, get rid of all toxins and restore balance to your body.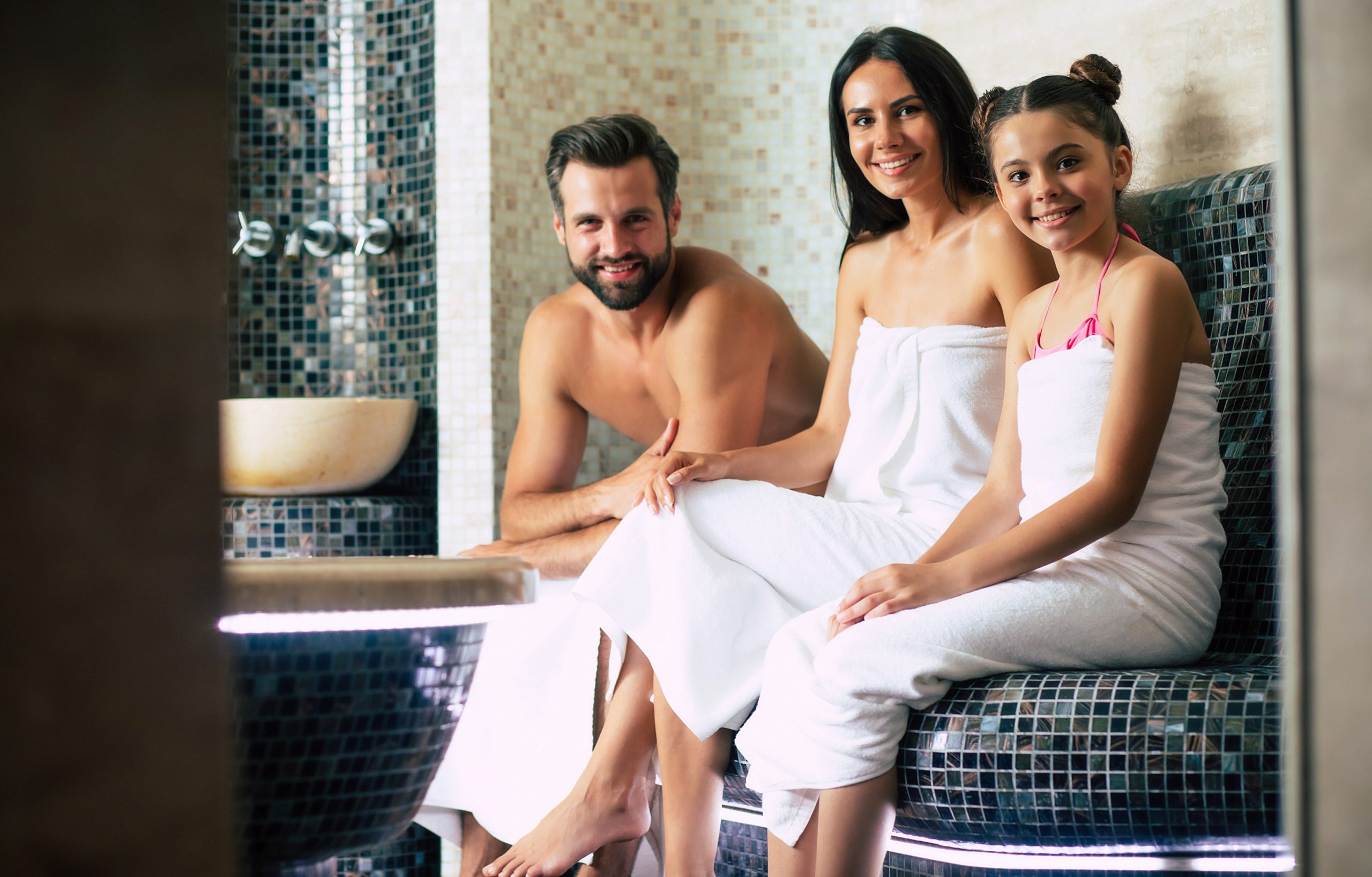 When to visit?
Opening hours 
Sauna Park is open for family visits every Monday, Wednesday, Friday and Sunday from 9 am till noon.
Pricelist
Hotel, apartments and external guests (Monday): 10 €
Hotel and apartment guest (Wednesday, Friday, Sunday): 11 €
External guests (Wednesday, Friday): 16 €
External guests (Sunday): 18 €
Children up to 4.99 years: free of charge
Children up to 14.99 years: 6 €
The price is per person. Entry to the Sauna Park is at your own risk. Children must be accompanied by an adult at all times. With the purchase of a ticket, children receive a coupon for homemade iced tea at the Ion Bar and a coupon for a 20% discount when booking a Choco Loco massage at the Terme Svet Martin Wellness & Beauty Centre.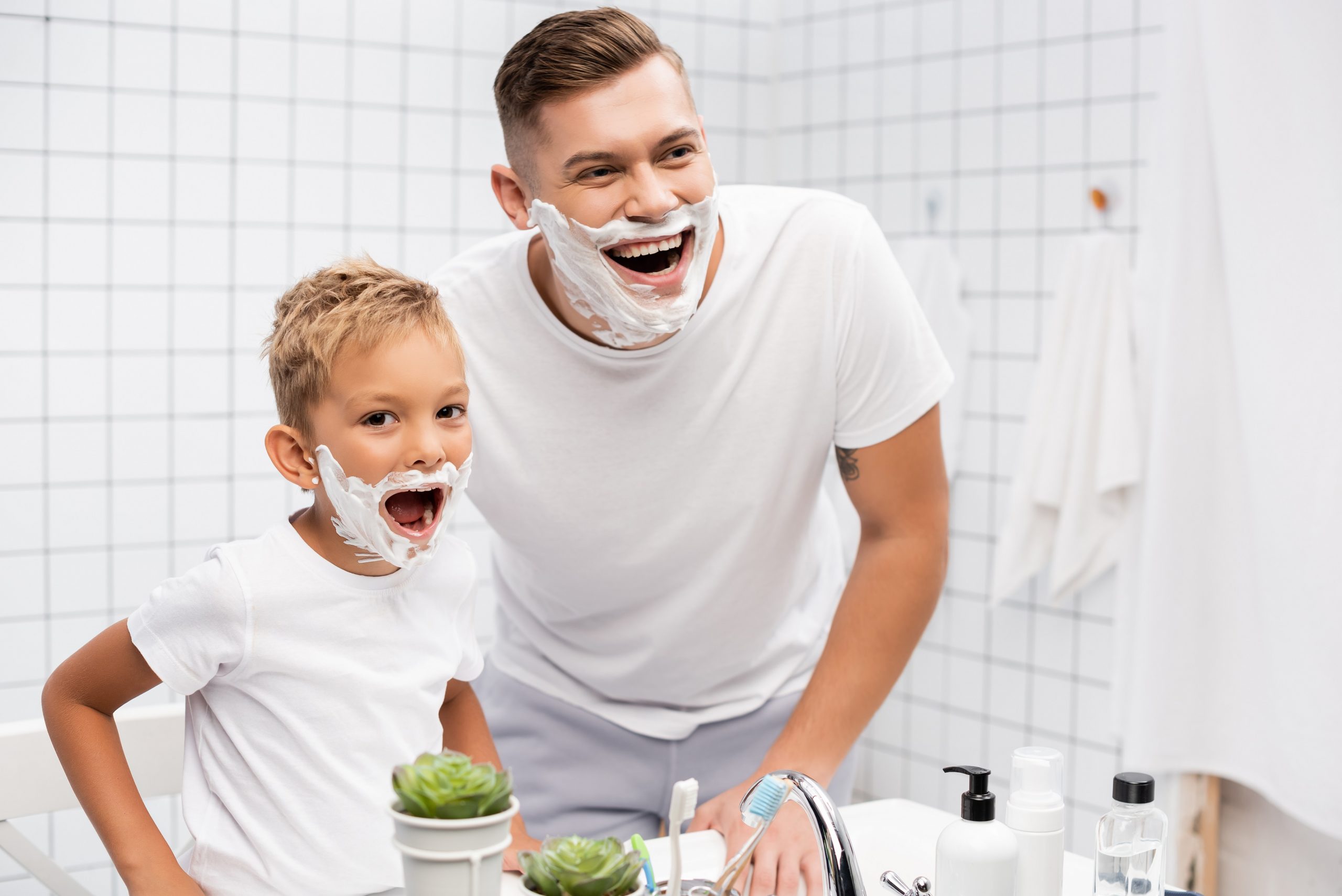 Basic information and recommendations
It is recommended to avoid the use of saunas immediately after meals and it is forbidden to consume alcohol before and during sauna.
Pay attention to sufficient fluid intake and regular rest after entering the sauna.
Children aged 6 and over and with established thermoregulation can use the Laconium Roman sauna, Bio sauna, steam sauna, ice cave and Kneipp baths accompanied by a parent or adult.
Children under the age of 6 can enter the World of Saunas accompanied by a parent or adult, but it is recommended that they avoid using saunas because thermoregulation has not yet been established, so side effects such as overheating and dehydration can occur.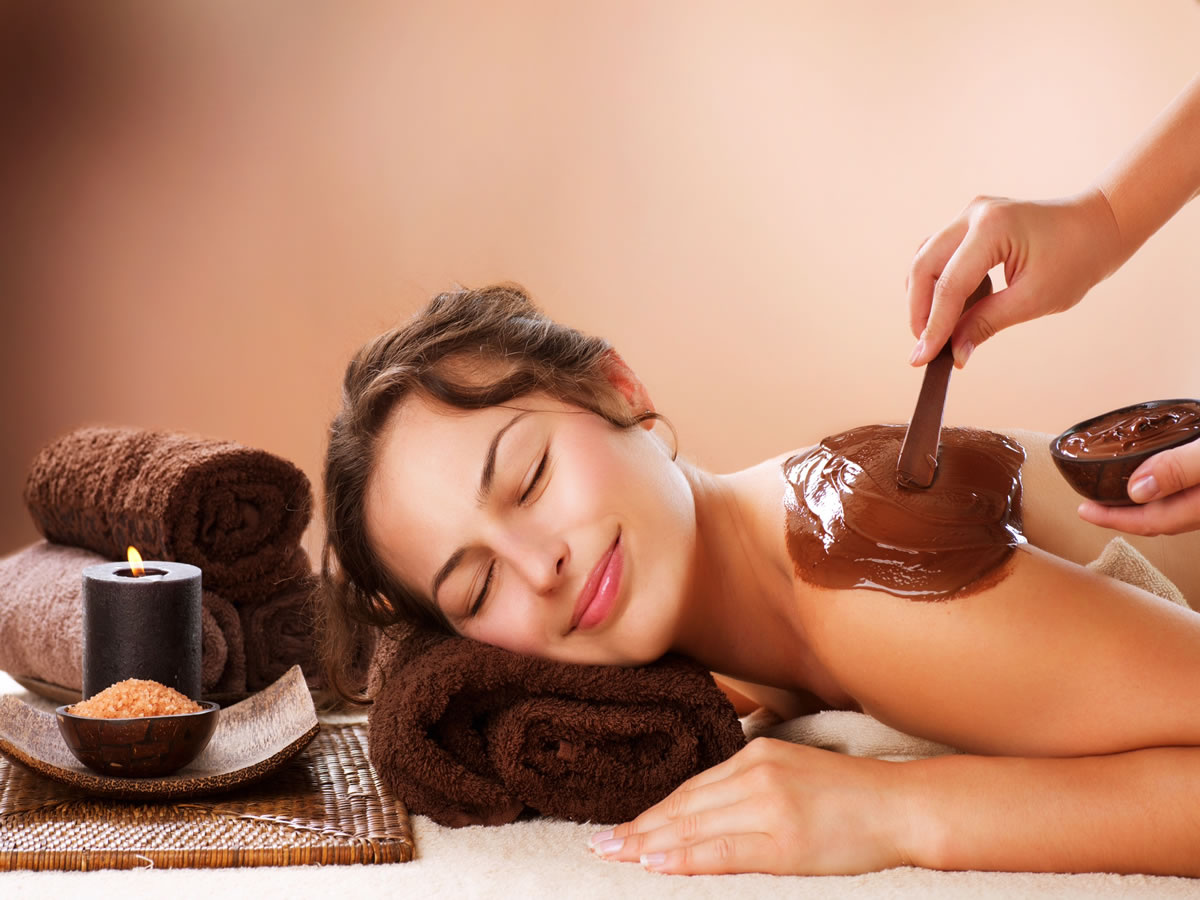 Chocolate Fun!
Embark on a real healthy chocolate experience with your biggest chocolate fan in the family.  The best-selling Family Relax package includes:
chocolate massage for children (30 min)

relax massage for an adult (30 min)

2x healthy smoothie (chocolate or banana berry)